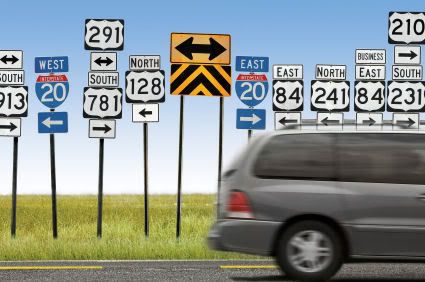 It is that time of the year! Many of you may be planning to go on summer vacation - if you haven't already! If so, I hope you tuned in to our show yesterday on blog talk radio:
Keeping It Centsible: Vacations on a Budget!
If you missed it - no worries! You can access the show anytime from any computer. Just check it out on my left side bar (the little blue player). You can play the show - or any other show - any time you want.
Here are some highlights from the show!
Before ANYTHING you should budget your trip - plan early. This means deciding well in advance how much a trip is going to cost you - including travel, stay, meals, and souvenirs. Then you can set aside a little money at a time until you have enough - do go on a trip you can't afford!

Get the whole family involved in saving and planning: brainstorm resources that you can set aside for your vacation (you know "extra" income) like, garage sale proceeds, rebates, eBay sales, cashing in coins, baby sitting money, birthday money, bonuses, etc.

To save money on flights visit kayak.com - it searches lots of other travel sites like Expedia, Hotwire, Priceline, and Cheaptickets to find the best rate possible with TONS of airlines. You can also set it to remind you with an email if a cheaper price comes up. If I am hunting for cheap airfare this is always where I start. You can also search hotels, car rentals, cruises, and packages.
Save money once you arrive by only eating one nice meal out per day. Make sure your accomodation provide a kitchen or partial kitchen - or at the very least a fridge and microwave. As soon as you arrive visit a local grocery store and purchase bread, cereal, peanut butter, milk, sodas, etc. This way you can have breakfast in the room (if your hotel doesn't provide it) before you leave in the morning and eat a nice meal out mid day. Then, if you are still hungry in the evening you can easily prepare a sandwich in the room. Food eats up a lot of your vacation budget. This is a good way to still enjoy some nice restaurants and keep from piddling your money away on fast food.

Research your trip before you leave. Decide which places are a must see and which ones you can skip. This is a good way to determine cost of admissions before you leave. You can also find a ton of coupons for the places you will visit this way! Print and take them with when you leave.

Go on vacation with another couple or family. Splitting the cost can be helpful. A lot of times you can rent a condo or home for much cheaper than staying at a hotel if you go in with another family. You'll also have a lot of extra amenities this way - like a full kitchen - which will save you a lot of money too! If you are driving this can also help on the cost of gas.

Which leads me to the last tip: ROAD TRIP! Some of my favorite vacations have been road trips. Gas is a lot cheaper than airfare! Pack a cooler with some picnic foods and you'll be saving even more! Even renting a car can be much more cost effective over several airline tickets. Split the cost of gas and you're on your way!
This will be our last official show on Thursday for the summer. We will bring you an all new "make-up show" this coming Tuesday, June 30th. Denise and I decided to focus more on our families this summer so we are putting the show on hiatus. We are exploring other options and formats for the show which we would love to continue in the fall when life is a little less hectic!
We thank all of our loyal listeners for your support over these last 5 months! The archives from past shows will always be available for your listening enjoyment.