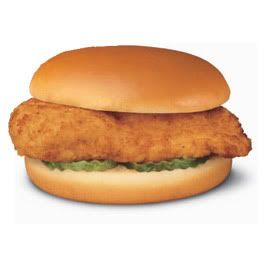 Saw this on T.V. yesterday!

May 15th, (Thursday) you can get a free Southern style chicken biscuit or sandwich at McDonald's with the purchase of a medium drink.
Get a free biscuit 7:00 AM to 10:30 AM or a sandwich 10:30 AM to 7:00 PM.
Wendy says: Final price is about $1.10 for drink and sandwich.